Winter Tribal Moon Tele-Ritual Series
online community building through guided ritual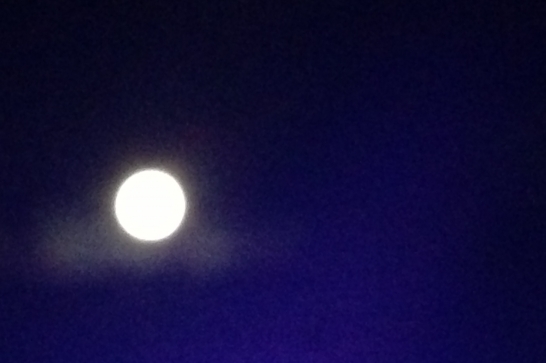 By Susanne McCrea | December 5th, 2016 at 5:44pm
I think this upcoming tele/web ritual series might be something you would like to be part of. We did a fall series and it was quite special how people came together as a community.
I have a Winter Solstice Gift offer for you!
In the modern day, we can use technology to prevent isolation, make it possible to take part if scheduling is difficult and to participate as much or as little as you feel comfortable with. All the sessions are available as replays, so you can get the benefit of them, even if something keeps you from the live call.
This Tribal Moon Ritual Series is about building community and re-visioning what that is with like minded people. It's for anyone who resonates with that, of any gender. In a true tribal community, everyone has their place and their gifts are honoured.
Topics include;
Remembering Tribe/Genetic Memory
Re-visioning economy and supporting one another
Earth Defence as an act of spirit/Walking softly on her
The balance of Divine Feminine and Masculine
Registration is ensured with payment by etransfer to [email protected]
or by PayPal.me/wickedawesome
Here's the schedule:
2016 Winter Solstice – December 22
Opening Circle FREE for participants and their friends and families
Celebrate the return of the light as the days lengthen and we welcome the return of the Sun.
2017 New Moon Dates
January 19 (20) New Moon in Aquarius
February 16 (18) New Moon in Pisces
March 16 (20) New Moon in Pisces
April 27 – Beltaine
We plant the seeds for a fruitful harvest.
Working together as a community is the only way forward. We're so much better together. Look forward to having your energy in the collective.
Here's what some of the Fall Empress Moon series participants
shared:
Susanne's online series of guided moon rituals/meditations is healing and empowering. The rituals themselves are beautifully delivered---Susanne has a powerful but calming presence and her meditations are gorgeously poetic. The rituals are guiding me deeper into myself, allowing me to begin to heal emotional and physical hurts and to set positive goals. By connecting the healing to the moon I now have a natural reminder to care for myself! Like most women, I'm busy so I appreciate that the rituals are simple to follow and doable at my own pace. I'm also really blown away by how connected I feel to the other participants even though it is an online series. Susanne is intelligent, humble, and open minded as a guide--I feel safe and supported and really value that she is not forcing any agenda. I also find the cost of the ritual work very reasonable. Thank you Susanne!
Tiffany - Kelowna
The group online program with Susanne (Empress) has felt like sitting around a fire with fond ancestors who await my ritual, reflection and action. Susanne's practical leadership gave warmth and ease to each step. I'm amazed this sacred ritual space could happen online and in my backyard. I'm still benefiting from the empress archetype's presence in my life.
Alison - Boston
You Might Also Like
Comments (0)
You could be the first person to comment!